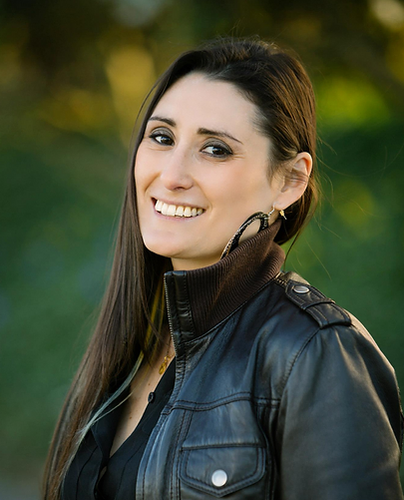 Locations: Online (Port Moody Fridays)
Availability: 10:00 am - 7:00 pm Monday to Friday
Rates: $120/50 min session
Level of Experience: Associate
Specialty: Children (12+), Young Adults, Adults (19+), Couples
Issues: Anxiety, Depression, Emotional Crisis, Health & Lifestyle, Family, Gender, LGBTQ2+, Life Transitions, Personal Development, Relationships, Self-acceptance, Self Esteem, Sexuality, Stress Management, Trauma & PTSD, Adverse Child Effects (ACEs)
Types of Therapy: Attachment-based Therapy, Cognitive Behavioural Therapy (CBT), Coaching & Communication Skills, Family Systems, Narrative Therapy, Person-centred therapy, Trauma-informed Therapy, Transpersonal, Solutions-focused, Parts/Inner Family Systems
My journey into counseling was born from personal struggles navigating through the depths of complex trauma. This experience ignited my passion for helping others on their healing path, propelling me into the counseling field. It's this personal journey that fuels my commitment to aiding individuals in their quest for healing and empowerment. I believe deeply in creating spaces where voices are heard, experiences are validated, and strengths are celebrated.
Utilizing a trauma-informed approach, I integrate empathy, understanding, and a safe, non-judgmental environment into my counseling practice. This unique approach forms the foundation for a therapeutic journey focused on healing and growth, tailored to each individual's needs.
As a counselor, clients can expect a safe and supportive space where their healing journey unfolds. I guide individuals through life's transitions, offering personalized support aligned with their values, fostering inner resilience, and empowering them towards fulfillment.
My core values include empathy, authenticity, continuous growth, and resilience. These values permeate my personal life and inform my work as a counselor, ensuring a compassionate and authentic approach to supporting others' healing.
I am a Registered Therapeutic Counsellor (RTC) with the Association of Cooperative Counselling Therapists of Canada (ACCT). This credential represents my dedication to professional development and my commitment to providing high-quality care to those I counsel.
My journey into counseling was ignited by the upheaval caused by the pandemic, which led to a significant shift in my career path. As COVID-19 shuttered my event business, I encountered adversity and uncertainty. However, within this challenging period, I found an opportunity for reinvention and discovered my passion for counseling. This experience of overcoming adversity and finding opportunity in adversity fuels my commitment to aiding individuals in their quest for healing and empowerment and life transitions. I was able to transition my career trajectory by pursuing counseling, symbolizing my resilience and adaptability amidst challenging circumstances. This shift allowed me to discover my true calling in aiding individuals on their healing and journey through transitions.
Beyond counseling, I'm an avid animal and nature lover. From caring for a magnificent Great Dane in the past to now being the proud mother of a rescued Chihuahua mix I
named Queso, animals have a special place in my heart. Queso manages to rule the house despite her small size, teaching me valuable lessons about tenacity and unconditional love every day. I spend as much time as I can outdoors hiking, skiing, snowboarding and I especially love the ocean. So when I'm not counselling you'll usually find me outdoors with Queso!