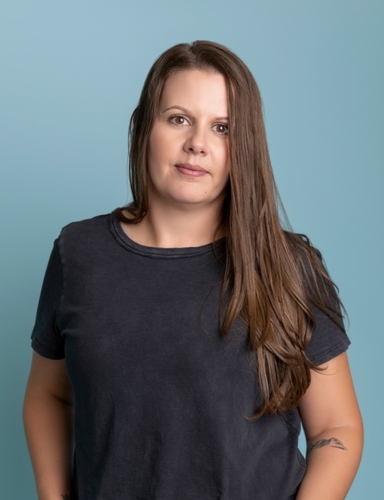 Locations: Port Moody and Online
Availability: 9:00 AM - 3:00 PM Fridays
Rates: $100/50 min session
Level of Experience: Training Associate
Specialty: Adults (19+), Young Adults 15+, Couples
Issues: Anger, Anxiety, Co-Parenting, Depression, Emotional Crisis, Grief & Loss, Health & Lifestyle, Life Transitions, Personal Development, Relationships, Self-acceptance, Separation & Divorce, Stress Management, Relationship Issues, Adverse Child Effects (ACEs)
Types of Therapy: Person-centered Therapy, Cognitive Behavioural Therapy (CBT), Coaching & Communication Skills, Solutions-focused, Compassionate focused, Mindfulness- based therapy
Discovering My Purpose in Starting Over
After dedicating years to raising my four children, life took an unexpected turn as I faced divorce and the need to rebuild my life. It was a challenging period, but I soon realized that my journey of starting over could deeply resonate with others facing similar circumstances. Determined to show my children that starting anew is possible at any point in life and that the toughest decisions can lead to the most rewarding outcomes, I set out on a path of self-discovery.
The trials and tribulations of my own life ignited a passion to pursue a career in counselling. After graduating from Kelowna College of Professional Counselling with a diploma in Applied Psychology and Counselling, I now work to support others through their own challenges.
Nurturing Empowerment and Resilience
As a certified counsellor and a divorce and co-parenting coach, my goal is to guide my clients through life's obstacles, helping them find inner peace and clarity. Rooted in integrity, compassion, and honesty, I create a tranquil environment for clients to explore their strengths and conquer hurdles.
Through active listening and unwavering support, I empower individuals to shift their perspectives, unlocking new possibilities for personal growth. I understand the overwhelming nature of difficult decisions, but I stand ready to help you figure out what's best for you. Whether you're navigating through divorce, separation, or facing other adversities, I am devoted to helping you make sense of things and rediscover your own voice. Gratitude, in my view, is an essential aspect of grounding oneself during difficult times, fostering personal growth and resilience in the face of seemingly insurmountable challenges.
Building Trust, Creating Safe Spaces
Together with me, you can forge a foundation of trust. Employing a compassionate, solution-focused, mindfulness-based approach, I ensure a safe space, free from judgment, where you can be seen, heard, and supported.
Beyond my professional life, I find solace and adventure outdoors. Whether it's paddleboarding, climbing, hiking, kayaking, or spending time with my dogs and family, I cherish moments in nature.
Choose me as your guide through life's storms, and embark on a journey of healing, growth, and newfound strength. Your path to personal transformation begins today.