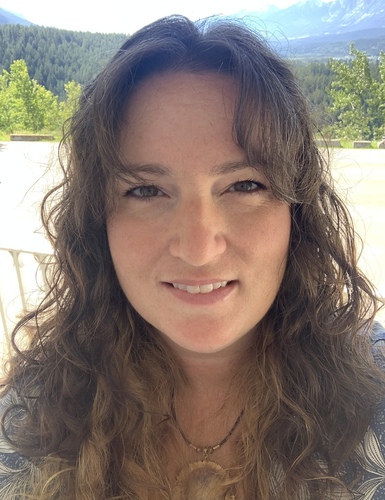 Locations: Maple Ridge (temporarily not available) and Online (available)
Availability: Monday thru Friday 10 am to 12:30 pm
Rates: $100/50 min session
Level of Experience: Training Associate
Clients: Older Teens (15+), Adults (19+)
Specialty: Teens, Anxiety & Stress, Depression, Emotional Health and Lifestyle, Self-Acceptance
Types of Therapy: Coaching & Communication Skills, Mindfulness Therapy, Person-Centred Therapy, Psychoeducation, Solutions-Focused, Reflective Listening, Meditation
Psychoeducation is an essential part of therapy. I often hear that people get frustrated in counselling as all they do is talk, and the counsellor doesn't say anything. That isn't me. I want to help people understand what is going on in their minds and how they can help themselves. When we know the mechanics of something, we can do more for ourselves.
In sessions, I work with my clients to validate their feelings and help them understand how emotions work, allowing them to engage their feelings in a new way. This helps people process traumas and remove the triggers that lead to being emotionally overwhelmed.
My approach can be summed up as first helping clients to deprogram and then reprogram their minds. This means teaching people how to re-wire their initial responses, which are often not helpful, and instead to respond in a way that is more beneficial to them and their life.
I connect with my clients from a place of love, respect, open communication and non-judgement. Knowing that we are all products of the environments we grew up in. We can't control where we came from or how it impacted us at the time. However, we can learn new ways to think, heals the wounds of our past, and move toward a life that brings us joy, peace, connection, and love.