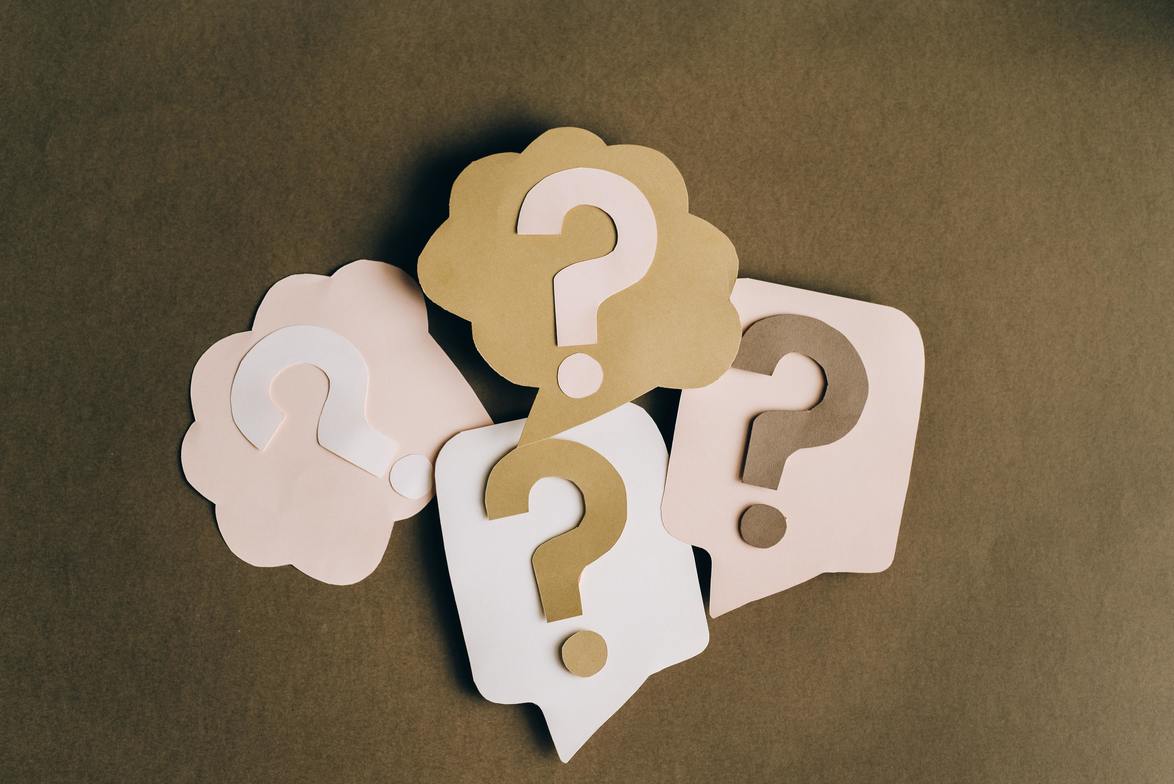 As a therapist, I can't say that there is The Perfect Therapist. What I know and what I've learned is that every client has what feels like the "right fit" for them. The "right fit" isn't based on a standard formula. It's based on the client's values, goals, preferences, and feelings of rapport with their therapist.
As clients, sometimes we know what our goals are and sometimes we don't (I sure didn't when I first went to therapy!). We just know where we are at. And sometimes, also, we learn what a bad fit is before we know the right one. "Finding the right therapist is a journey in itself!" exclaimed my friend the other day.
As an immigrant and a woman with a long lineage of stoic, proud Eastern Europeans, I was suspicious of therapy at first. In my culture, it's an honour to be Strong and Go It Alone. Asking for help is a form of vulnerability and vulnerability is a risk. Why take unnecessary risk?
I also understood therapists like I saw them in movies, with their Serious Skeptical Gaze. I couldn't bear the thought of feeling like a spectacle under a microscope, there for someone else's examination and psychoanalysis. That's not me.
Since my late teens, I was riddled with chronic health issues, stress, high-functioning depression, and the thought that life is just too damn hard. I was living but I wasn't in my life, the same way that someone can love but not be in love. Everyday I woke up and felt myself going through the motions, doing All The Things. I had acquaintances, but I didn't feel I had friends. I had my relatives, but I didn't feel I had a family.
A series of losses during that time made me realize I can't Go It Alone, as much as I tried. Feeling like giving up led me to my first therapist. When I met her I knew I found my person. She got me. She didn't propose diagnoses or offer many insights. She was just… there. With me. In the mess of feelings and tears and pain. And with her heart, she reached out and held me every time. She got it. She's been there. She was human. And the human in her welcomed the human in me.
What made therapy effective was that it felt like a partnership, a companionship, a relationship where I could learn what Trust felt like—at my own pace. What Safety felt like. What Clarity felt like. I learned how to access these inner resources within myself. I learned in my training later on that this is called a "therapeutic alliance." Genuineness, safety, care, and honesty make up the glue that holds this alliance intact. Bit by bit I learned how to do that in my outside life. Form an alliance with myself, with safe and trustworthy others, and with the world. Bit by bit my outside changed. Not with fireworks. But with uncertain steps and certain values. With tripping up, fumbling, and steading again. Day by day, with my friends Trust, Love, Safety, and Faith by my side. Always grateful to my first therapist for introducing me to them.
Questions to consider:
What has been your experience with therapy?
What do you look for in a therapist? Have you ever experienced the "right fit"?
Do you know what it feels like when it's a "bad fit"? What is your level of comfort with reaching out for help?
Ask your therapist about their personal experience with therapy. What sets Helps Counselling apart from other practices is that most of our therapists have had significant, ongoing personal therapy in their life. They've been on the journey. They can help.
A Note from Our Team:
We know that finding a good match is key to good therapy. If you begin sessions and after 3 sessions find that it's not the right fit for you, reach out to us and we will arrange a meeting with another counsellor on our team. The first session with the new counsellor is on us!
About The Author
Lena (she/her) is a therapist with Helps Counselling. She is a first-generation immigrant from Eastern Europe, now living and working on the ancestral lands of the Squamish, Musqueam, and Tsleil-Waututh. She loves her work, and she loves to connect.